The Spike Island Band plays for
barn dances and ceilidhs.
Based in and around Southampton & Winchester and across Hampshire, our repertoire consists mainly of lively traditional dance tunes, including reels, rants, polkas, jigs, hornpipes, and even the occasional waltz! Many of the tunes are English, but we also draw from the music of Scotland, Ireland, Wales, America, Scandinavia, and the Middle East.
We have played to audiences of every size from small private parties to youth festivals and big corporate events. We are as much at home in concert hall, a dance hall, a function room or a marquee.
Very Sad News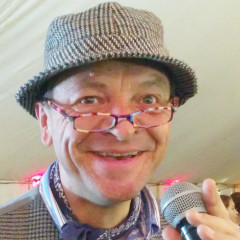 Our wonderful and much-loved caller, Ian Puffett, has died unexpectedly.
If you were expecting to hear from Ian about an event you're planning, please contact us as soon as convenient.
Please use the new phone number
01420 538255.
Spike Island Band will continue taking bookings.
What we do is ideal for a wide range of events including weddings, birthdays, anniversaries and celebrations of all kinds, and will be tailored to suit the event. The one thing that stays the same is the energy and lively atmosphere we put into the performance.
Since the Band's formation in 1982, we have built up our reputation across the south of England as a lively, interesting, and talented band.